Whistleblowing – Features
The application layout is an exclusively dedicated platform, developed to meet the most stringent security and confidentiality requirements, which are essential in the whistleblowing procedure.
In fact, access and data management is certified by the ISO / IEC 27001 standards (Information Management System) which guarantee the integrity and confidentiality of the processed data.
The software is fully compliant with the ISO 37301 (formerly 19600) and ISO 37001 standards dedicated respectively to the guidelines for the Compliance Management System and the Anti-bribery Management System, and therefore conforms to obtaining the certifications by the company or organization which chooses it.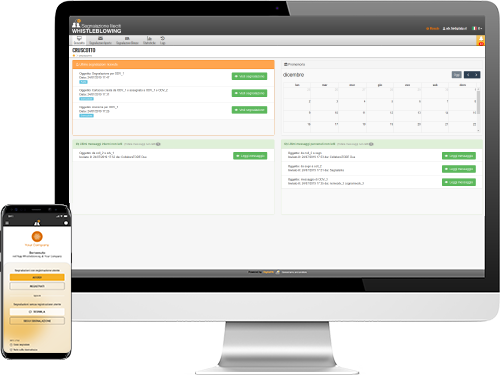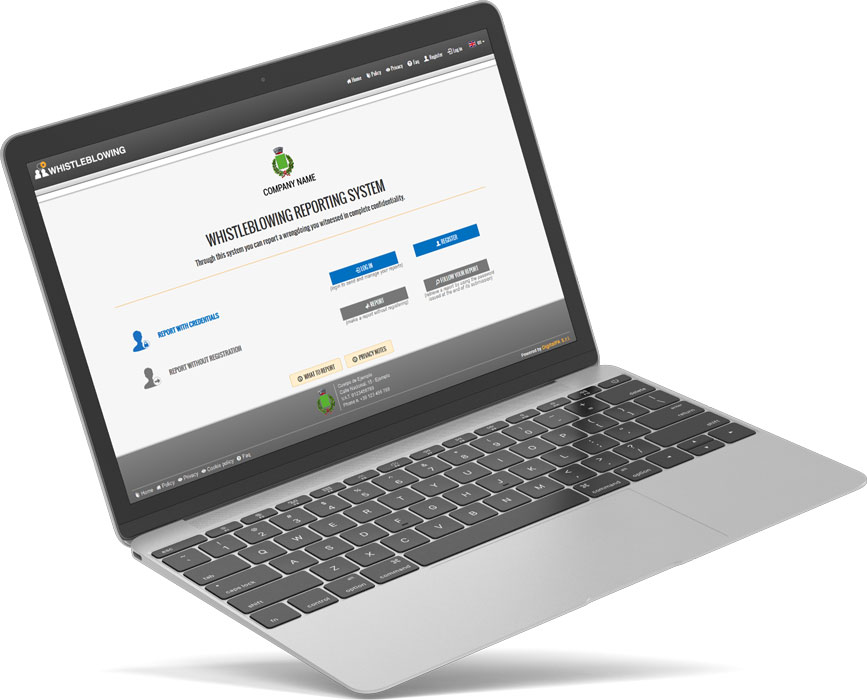 Identity protection
Clear distinction between the registration process and the reporting process, for a correct separation of data to protect the whistleblower's anonymity;
Users
Possibility to manage reports of registered and unregistered users (at the client's own discretion);
Automatism
Direct assignement of reports to supervisors according to typology;
Third parties
Possibility of interaction with third parties other than whistleblower and supervisor
Privacy
Access regulated in accordance with the GDPR (EU Regulation 679/2016);
AI powered translation
Automatic translation of reports and messages
Configuration
Configured either for Companies or Public Authorities;
Multi-channel
Web portal and dedicated mobile app for whistleblowers;
Customization
Customization of contents, office circulars and administration policies;
Multi-language
Possibility of select the language;
Accessibility
Accessibility from any device (computer, tablet and smartphone);
Security
Complete statistics and system logs that track all the operations performed on the platform;
Service Level Agreement
High-level SLA (Service Level Agreement) with maximum service reachability.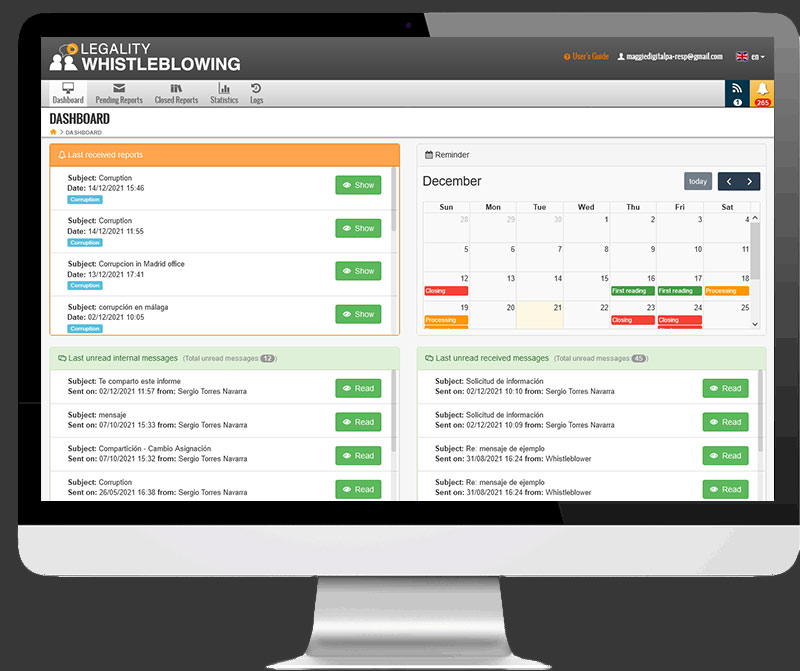 Contact us to schedule a demo with us today to learn how Whistleblowing can bring solutions to practice.