Electronic Supplier Register
The process of qualifying suppliers, companies and professionals is the essential basis for being able to choose the operators to call to tender in an efficient and rapid manner.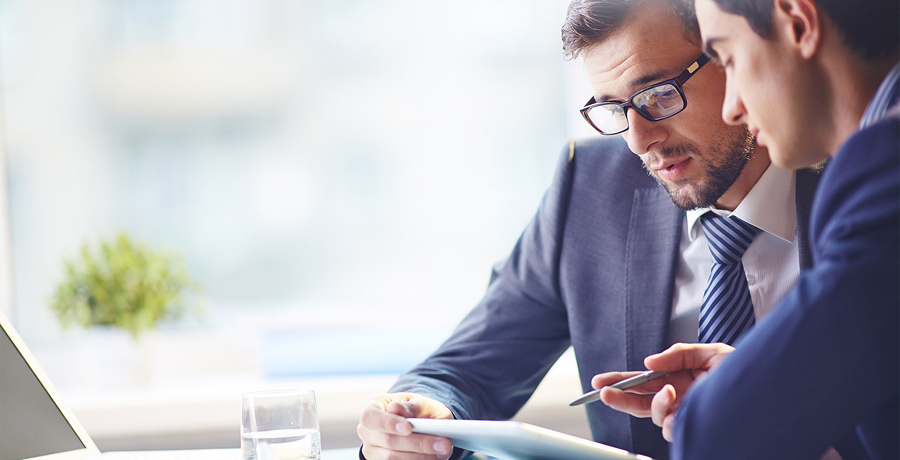 The supplier qualification process is fully customizable thanks to the Online Procurement software, defining the categories of registration, the information to be requested, and having specific documentation always updated.
This allows customers to have a supplier directory that meets their specific needs, and suppliers can be filtered and selected in relation to their requirements.
Supplier profiles are stored in electronic files with maximum accuracy, keeping track of profile changes, periodic renewals, letters, the number of calls to tender, assignments, awards, ratings and other useful information for the careful management of the directory.

The advanced vendor rating system allows for an effective and complete assessment of suppliers, monitoring their performance over time.
Several KPIs can be activated linked to operations or information contained in the system (for example, compliance with particular requirement or failure thereof). The Customer can alternatively complete the evaluation questionnaires and directly assign a score to the individual supplier. The KPI questionnaires are completely customizable on demand.
The black list management system allows temporary or permanent penalization of unsuitable or non-performing suppliers; this option can be activated either manually or automatically.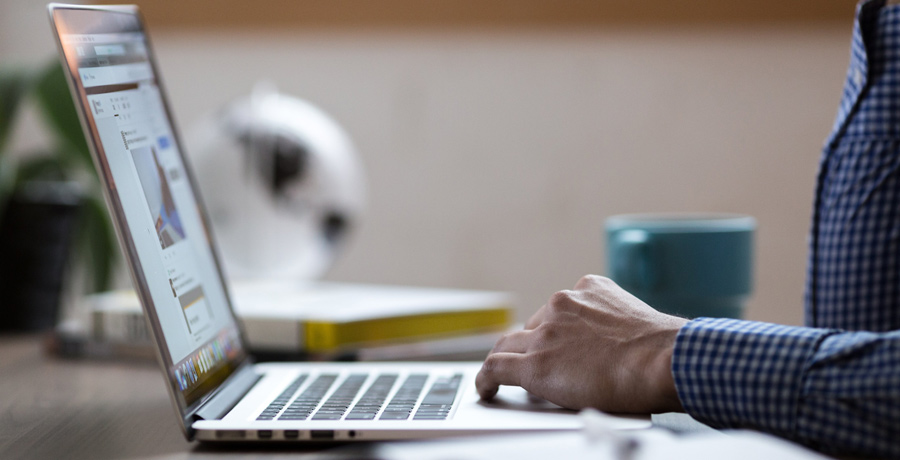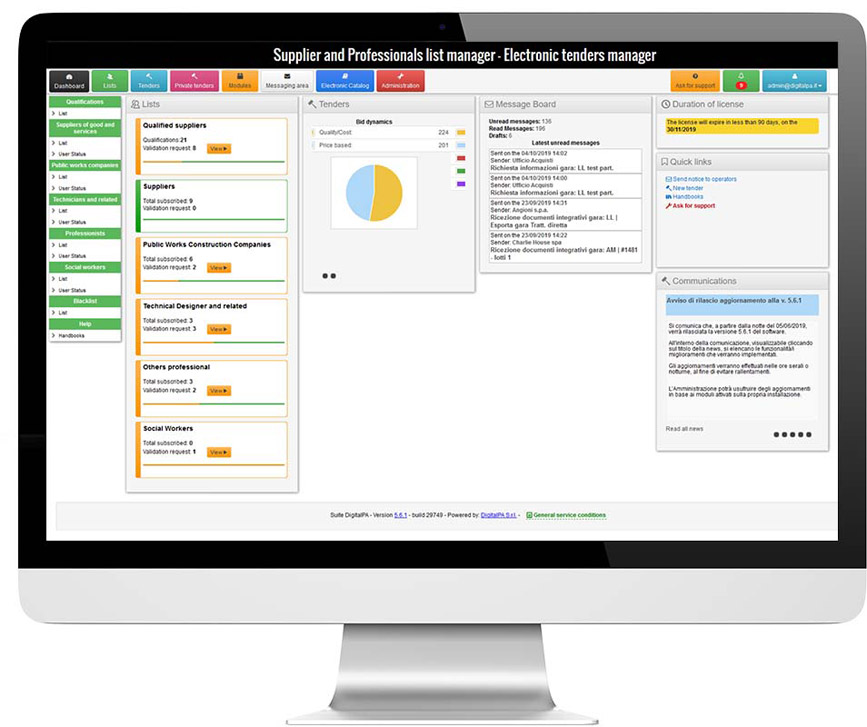 100% secure procurement
Information security is a key aspect of online tenders: Online Procurement is the only software that guarantees data secrecy at all stages of the tender management.
Supplier Qualification system
In order to be qualified on Online Procurement, suppliers have to provide complete business information, as well as any required supporting documentation.
Suppliers can manage the registration process on their own, by filling out a completely adaptable form.
Data Analytics
As the information is stored on Online Procurement, the Client can interrogate the database to extract statistics and reports in order to keep track of the supply chain and spend.
Request for Quotes
With the RFQ form, a quote can be requested to the suppliers, based on their offered products and services.
The suppliers will be able to submit their offers through an absolutely secure online procedure, while the company can choose the best offer and proceed by closing the negotiation.